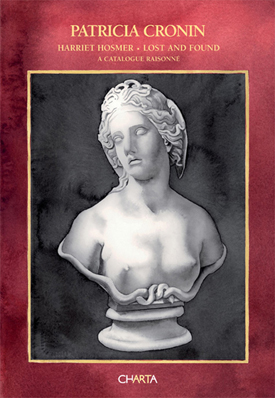 Harriet Hosmer: Lost and Found, A Catalogue Raisonné
Patricia Cronin, preface by Maura Reilly & an essay by William H. Gerdts
Charta Art Books, Milan, 2009
Contemporary artist Patricia Cronin has created a catalogue raisonné of the works of American sculptor Harriet Hosmer (1830-1908). This catalogue combines hand painted images with art historical research to create a document that reveals the complexities of Hosmer's career, reputation and legacy. Hosmer moved to Rome in 1852 and lived among a community of British and American artists and writers, and a circle of learned and well-to-do "independent women." She had an important career, was praised by critics, won competitive commissions and earned enormous sums for her sculptures. In this unique volume, Patricia Cronin creates a conceptual framework to examine the histories of art and women at the intersection of the ivory tower and the marketplace in the form of a catalogue raisonné.