Tack Room
White Columns, New York NY
April 17 - May 24, 1998


In Tack Room, Cronin uses the "equestrian lifestyle" as lens through which to see sexuality and class. Here the artist focuses on the subjectivity of young women, girls, and the object of desire for many of them – horses and blends an American fantasy of affluent White Anglo-Saxon Protestant milieu with subversive female empowerment.

Cronin hand built the wooden paneled 12' x 12' architectural immersive installation replicating the part a stable on a large estate where all the equestrian accoutrements are stored and filled it with "ready-made" found objects and handmade art works, including authentic equipment: saddles, bridles, whips, and crops; clothing: breeches, suede chaps, gloves and helmets; nutrition and veterinarian aids: bandages, vitamins, treats, ointments, and oils; sporting materials: magazines, ribbons, trophies, and posters; and included the artist's bronze horse sculptures and equine oil portrait paintings.

After closer viewing, the sensual materiality of the room's contents, the smell of leather and hay permeate the installation, the accumulated suede chaps, leather bridles, metal bits, whips and paddles suggest a more erotic reading of the work and open up Cronin's fantasy of what an architectural space where female sexuality isn't ridiculed, but rather celebrated could look like.

Tack Room debuted at White Columns, New York, NY (1998) and was named one of the top ten shows of 1998 by art critic Lisa Liebmann in Artforum. It then traveled to Real Art Ways, Hartford, CT (1999), the UB Art Gallery at SUNY Buffalo, NY (2004), The Armory Show, New York, NY (2017) in Platform, the curated section of large installations curated by Eric Shiner and most recently in "Horses?" at Chart Gallery, New York, NY (2021).
Installation Views
---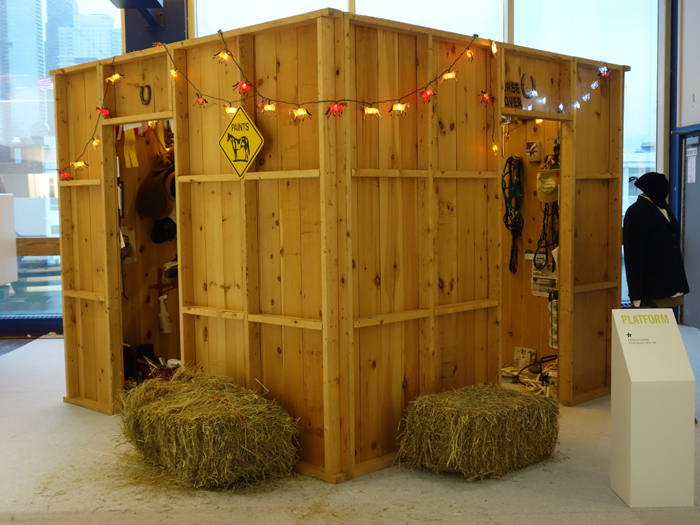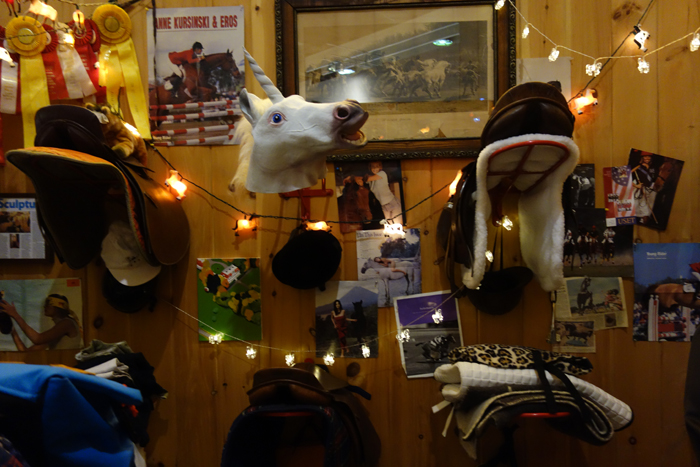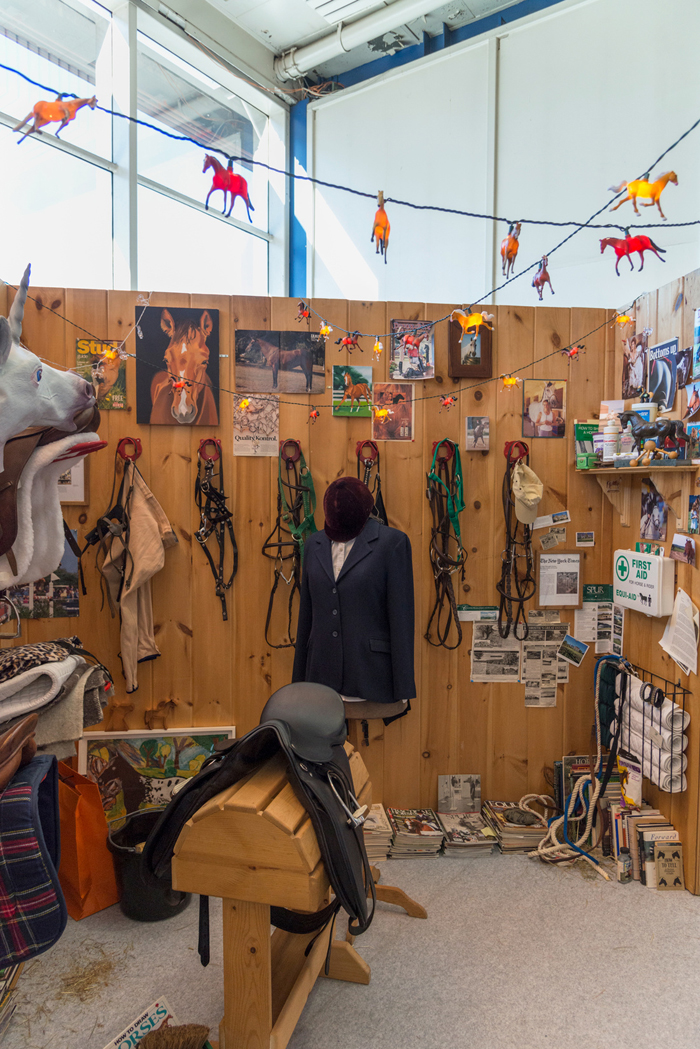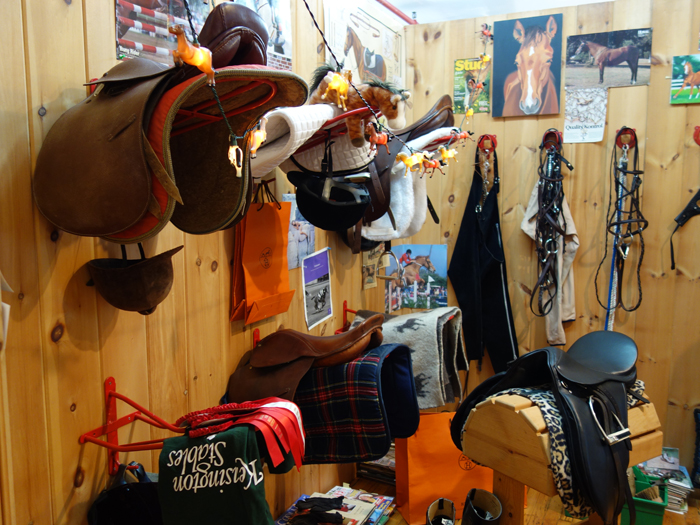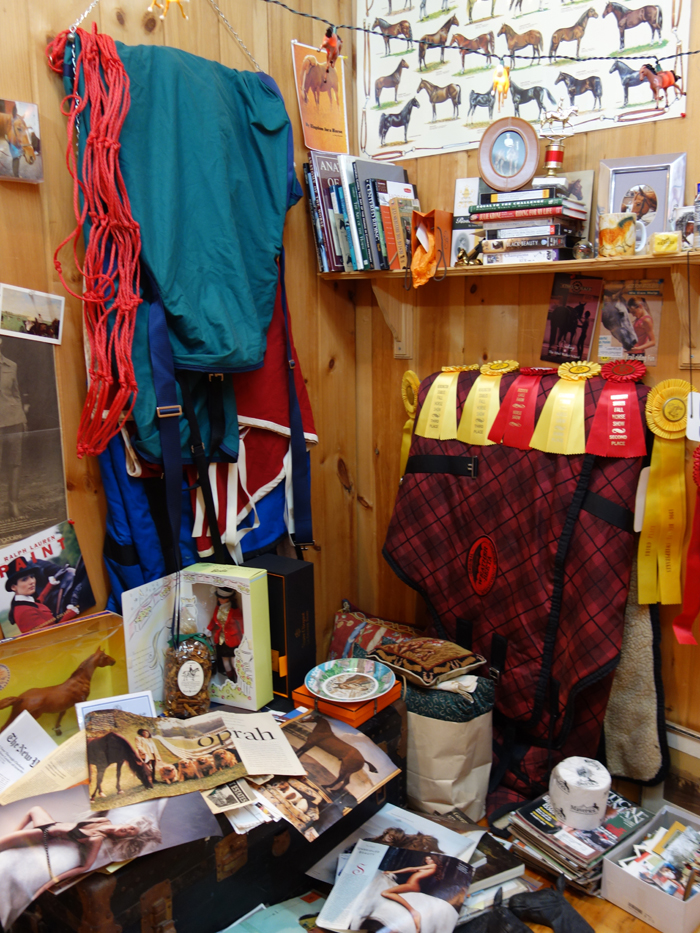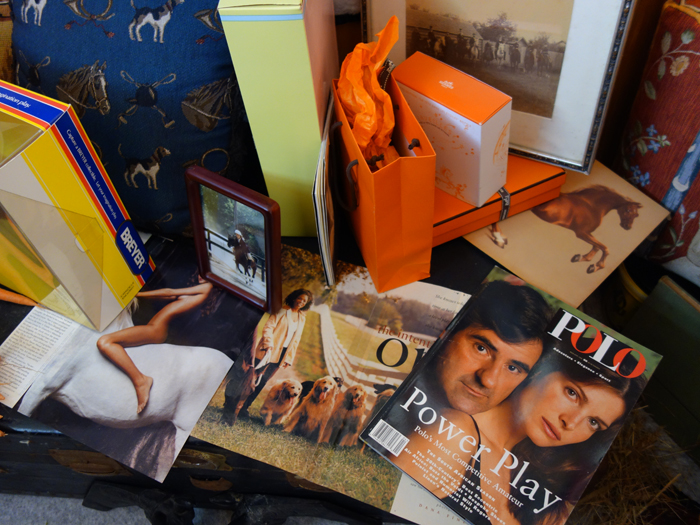 Press
---
"Revamped Armory Show draws praise and crowds"
The Art Newspaper| March 2017
"Eric Shriner Curates Large-Scale Installations and Site-Specific Commissions for the Armory Show"
White Wall| March 2017
"Bettina Presents: Women Artists to See Now"
Eye Swoon| March 2017
"Horsing Around: Patricia Cronin Presents 'Tack Room' at the Armory Show"
Modern Painters| March 2017
"Horsing Around: Patricia Cronin Presents 'Tack Room' at the Armory"
Art News | March 2017
"The Stories Behind 5 of The Armory Show's Largest Artworks"
Art Sy | March 2017
"The Brief Armory Arts Week"
Art In America | March 2017
"The Armory Show's Great Challenge : How to Surprise Visitors Who Have Seen It All"
Observer | March 2017

"Sotheby's Eric Shriner to Curate Section of Large Scale Works at Armory"
Artnet News | January 2017
"Patricia Cronin at the Univeristy at Buffalo Art Galley"
Art In America | October 2004
"Patricia Cronin"
Artforum | December 1998
"Patrcia Cronin"
Sculpture Magazine | October 1998
"A Tour Through Chelsea, the New Center of Gravity"
The New York Times | May 15 1998